We recently published a shoe shopping guide on Your Next Shoes with information on how to avoid online stores selling fake footwear.
In the blog post, we warned against Chinese retailers such as ShoesPie, Tidebuy, and Tidestore. Similar for them all is that they copy product images from reputable retailers and pretend to sell them on their own websites. When the customer finally gets his or her order (if anything at all), it's usually too late to complain to the credit card company or Paypal.
Today I came across another scam site, namely Dress W+E, usually just referred to as DressWe. I've long been suspicious of this site as some of the product images look as though they've been copied from other websites, but I was only able to confirm my suspicion today. Unfortunately we've previously featured some of their shoes on the Facebook page of Your Next Shoes, but I hope no one was fooled into buying anything.
The following gladiator boots were featured by Bakers Shoes on their Facebook page in January: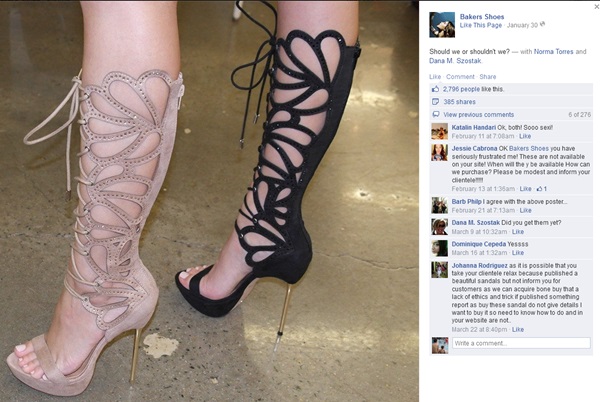 This image has now been copied by DressWe and the heels can reportedly be purchased for $125.79: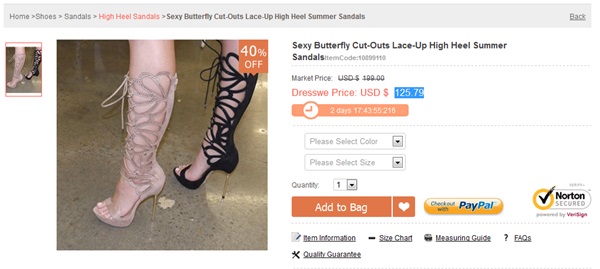 In other words, they've simply copied the image from a US retailer and are pretending to sell the same product. According to Scamadviser, the trust rating of DressWe is just 10%. The domain uses free email addresses as contact information and was registered less than a year ago in China. If you google "scam dresswe", the first site to show up is SiteJabber. Hopefully you'll soon notice that all the positive reviews are written in poor English. One recent reviewer, yanay1, left three positive reviews within just a few days for DressWe, EricDress, and TBdress: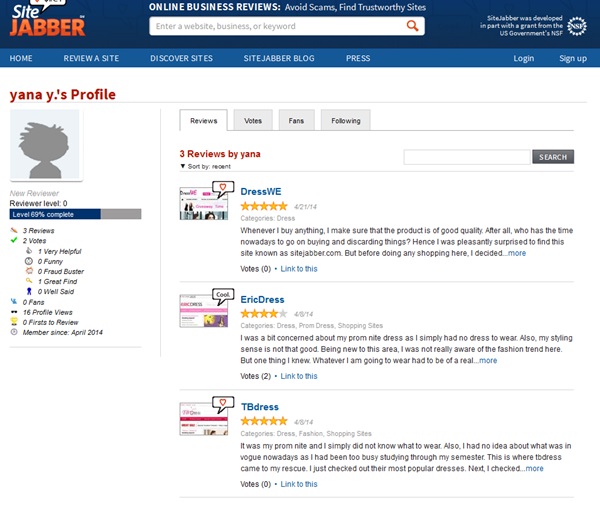 It really begs the question why ShareASale wants to work with scam websites such as these. As a disclaimer, I should note that we have an affiliate account with ShareASale. We were admitted into the DressWe affiliate program, but have now terminated the relationship.